Please send your feedback at:

info@maatsop.co.uk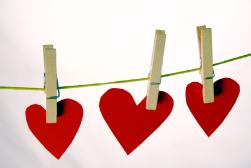 "My thanks to Maastop photography.......some Amazing pictures which reflect the evening."

Zion
, BlessedZion Clothing
"hi kati, i just wanted to say thank you for the excellent service and photographs at our recent group meeting."
Peter, operations director M. Taylor accountancy
"Thank you so much, they're fantastic and exactly what we wanted! When I saw my friends photos of the day I thought maybe we didn't need a proffessional as some of them were really good – but now i've seen yours and they are so much more! You clearly worked so hard and it's amazing that you were so subtle that most of the time we didn't even know you were there. Thanks again"
Rohit & Shriya
"I absolutely love the wedding pictures!!! Don't know how we are going to choose which ones for the album!! Thank you Kati you have done an amazing job xx"

Mary K. J.
"Hi Kati,
I am over the moon with the service you provided. You were professional, organised and have an excellent sense of customer service. Even before my shoot you suggested items/colours to wear and what to expect. The pictures that came out of my photo shoot were amazing. I really enjoyed the experience and that was all down to you. Very impressed customer. Thank you Kati :)"
E.S.
"We just wanted to e-mail and thank you so much for all your support and hard work on our wedding day on 21st August. We are so so happy with our album, Its better than we thought it would be. We want to thank you, you were so supportive and made our day special and it was like having friends at our wedding taking our pictures. I've passed your details onto some of my friends as we would recommend you to anyone.
Thanks again xxx"

Raj G.
"Professional photography that makes the difference!
We've recommended Maatsop Photography Studio to a number of clients that we've built websites for. On a website, good photography is one of the key elements that helps the user to buy or choose, and Kati's perfectly lit and composed photos are a fantastic asset, for both photos of your employee's or for your product photos. Book her today!"

Chris Graham, RG quality web designs

The home counties & London | +44/0 77837 49242 All images© 2012 Maatsop Ltd.